Our services
for us a matter of course …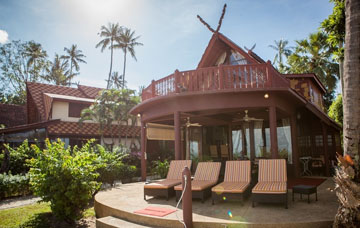 ASSISTANT MANAGER
Katharina Nilinda Grötzinger (spot in Koh Samui) Languages: English, German, Thai
OFFICE CUSTOMER SERVICE
JFK Villa Rentals Koh Samui Co. Ltd. 8/1 Moo 6, Maenam, Koh Samui, Suratthani 84330 Thailand
Other services we can arrange for you prior to your arrival
Thai cooking for 195,- Baht per hour without food.
Thai housekeeper for 195,- Baht per hour.
Babysitter for 195,- Baht per hour.
The refrigerator filled on arrival according to your shopping list: at the purchase price plus 15% service charge – at a minimum order of 1500,- Baht.
Breakfast in bed, or on the veranda: Delivery 9:30 to 10:30.
A set of (at least) two persons includes:
4 instant coffee (3 in 1).
1 plate with 5 slices of mortadella,
10 slices of salami,
3 slices of Gouda or Edam cheese
1 plate with salads, tomatoes, cucumbers, onions
2 boiled eggs
1 fruit plate with 2 seasonal fruits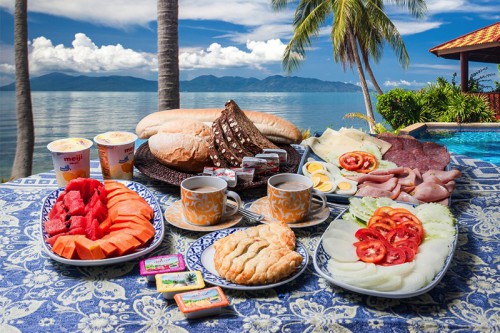 4 slices of freshly baked bread rolls
2 baguette
6 little butter
3 small jam
2 sweet biscuits: muffin, donut etc.
2 Yogurt
This set costs only 700 baht. If you order the set in the six-day package you get free two liter of orange juice or pineapple juice.
Directly from Thai rental companies from 800, – Baht / day staggered to 2500, – Baht depending on the vehicle type or equipment included fully comprehensive insurance with a self-contribution of up to 10,000, – Baht. The host includes the lease with the landlord at your own risk from.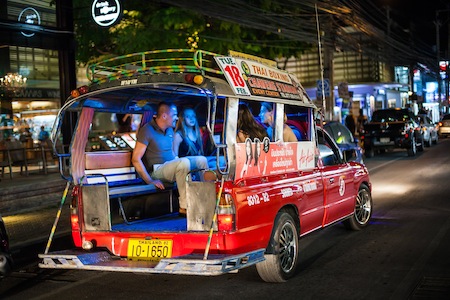 The brightly painted taxi or also called pick-up run daily 7:00 to 19:00 – at intervals of about 15 minutes – around the island of Koh Samui. There are no specific stops for pick-up.
Please give time to the driver a hand signal and then he stops for boarding. notify your goal and ask for the fare per person. If you want to get ahead of schedule – to ring the bell in the passenger compartment – all very simple, inexpensive and original.